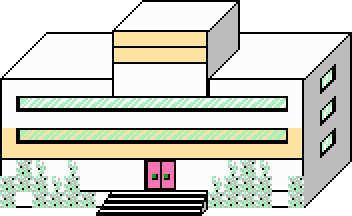 Twinkle Elementary School (ティンクルしょうがっこう, Tinkle Elementary School in Mother) is a school in the town of Merrysville in EarthBound Beginnings. There are two floors with six classrooms each. Its roof is locked, forcing Ninten to acquire a key to the roof from the janitor in a first floor classroom. On the roof, Lloyd can be found hiding in a Trash Can, wanting Ninten to bring him Bottle rockets from Sweet's Little Factory.
Ad blocker interference detected!
Wikia is a free-to-use site that makes money from advertising. We have a modified experience for viewers using ad blockers

Wikia is not accessible if you've made further modifications. Remove the custom ad blocker rule(s) and the page will load as expected.