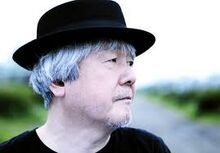 Keiichi Suzuki is one of the composers for EarthBound, and also assisted Hirokazu Tanaka in the composing the music in EarthBound Beginnings. These are the only games to that he has composed music for.
Suzuki has also composed the scores for several films, such as Zatoichi, Uzumaki, and Tokyo Godfathers. He is a member of a band called the Moonriders.
Ad blocker interference detected!
Wikia is a free-to-use site that makes money from advertising. We have a modified experience for viewers using ad blockers

Wikia is not accessible if you've made further modifications. Remove the custom ad blocker rule(s) and the page will load as expected.